YETI Coloring Page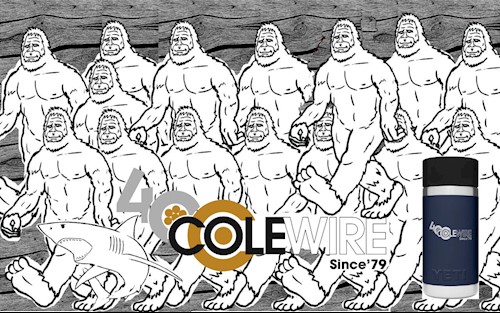 Click on the photo above to print an 8 1/2" x 11" copy.
Color it in, then send it in!
email photos to sales@colewire.com
You can submit as many as you like.
We will also accept submissions from your family members.
Any submissions that are R rated will be not be viewed, who we kidding? We're gonna look at 'em and if they are any good we're gonna get a laugh! You may even win.
All submissions must be received by next Thursday 10/17. Winner will be named on Friday!