Custom Cut and Strip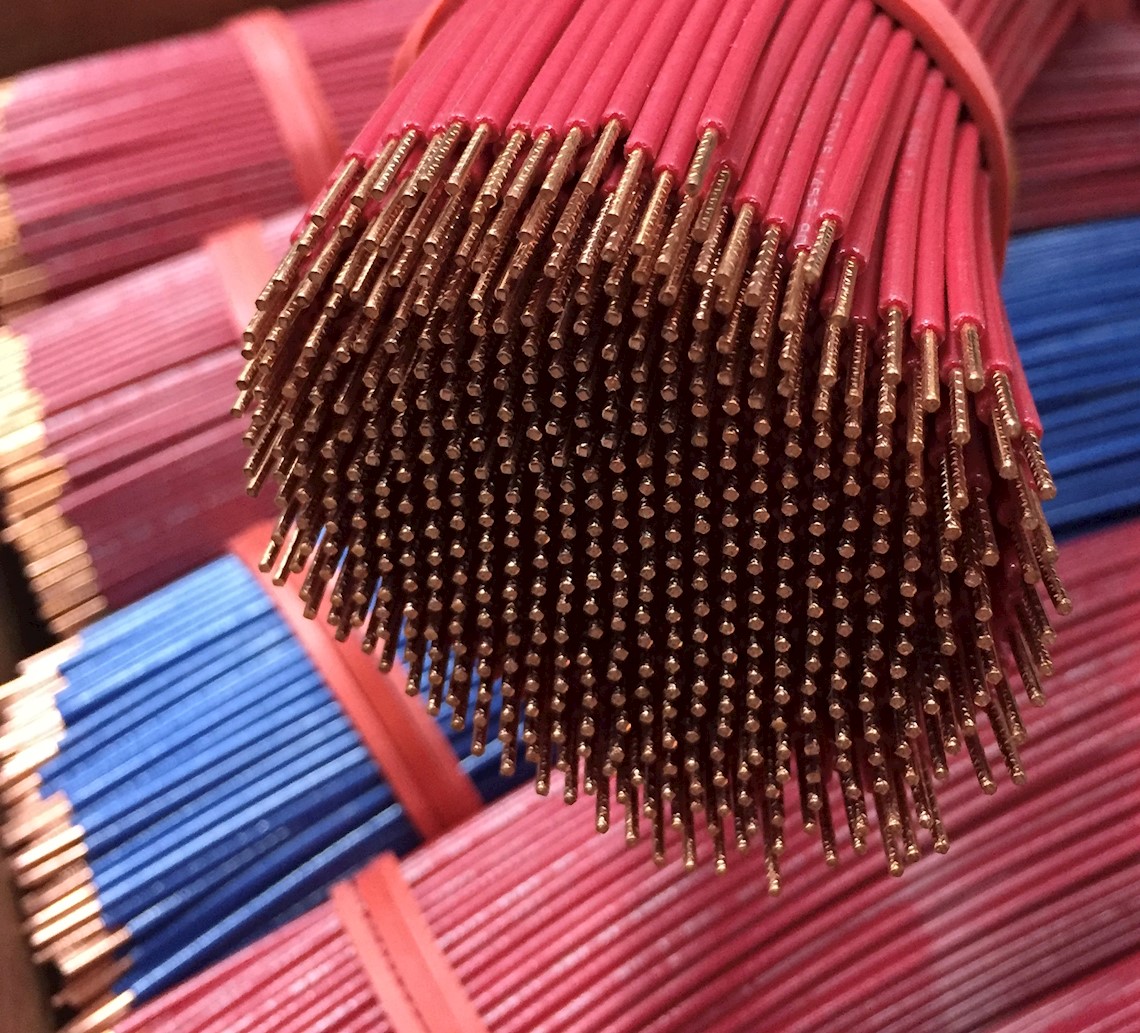 Cole Wire will cut to length and strip wire to your exact specifications.
We cut and strip on premise so your orders are turned around fast and within the tightest of tolerances.
Send us a request for quote today and you will receive a phone call to discuss your project and its specific needs, within a few minutes, and a quote THE SAME DAY! 
We can also provide SAMPLES within 24 hours!
We cut and strip wire from 32AWG - 8AWG and can also terminate your cut-and-strip pieces, just ask.
We have a fleet of machines and have the capacity to complete large orders in just a few days.
We currently provide custom cut and strip wire to some of the biggest LED Lighting Manufactures in the country. Why not let Cole Wire help your company join their ranks?